Welcome to SRMAB
Free admissions open for persons with disablities
---
Donations to SRMAB are eligible for exemption from income tax under section 80G of the Income Tax Act.
About Us
---
Shree Ramana Maharishi Academy for the Blind (SRMAB) is the humble creation of a group of visionaries. SRMAB was founded in 1969 with the motto "Service to Humanity is service to God" by Sri. T V Srinivasan, Late Sri. Thirumurthy and friends. While seeking spiritual enlightenment, they were inspired by the simplicity and thoughtfulness of the great guru Sri Ramana Maharishi and motivated to take social action.
The Academy strives to breakdown the social barriers and provides opportunities for differently abled people to integrate into societal mainstream as self-reliant members. Hard work, commitment and single-minded devotion to the cause have contributed to the growth of SRMAB. Its multifaceted activities provide services in the field of health, education and socioeconomic rehabilitation to people from urban and rural areas. The academy believes in a participative, rights-based, barrier-free society, which enables the differently abled persons to live life to the fullest. People with disabilities are empowered so that they actively participate in community events and are able to contribute to the society. The academy provides education along with accommodation, vocational training and rehabilitation, livelihood support, and social empowerment to persons with disabilities. All services are provided free of cost to the beneficiaries. Learn More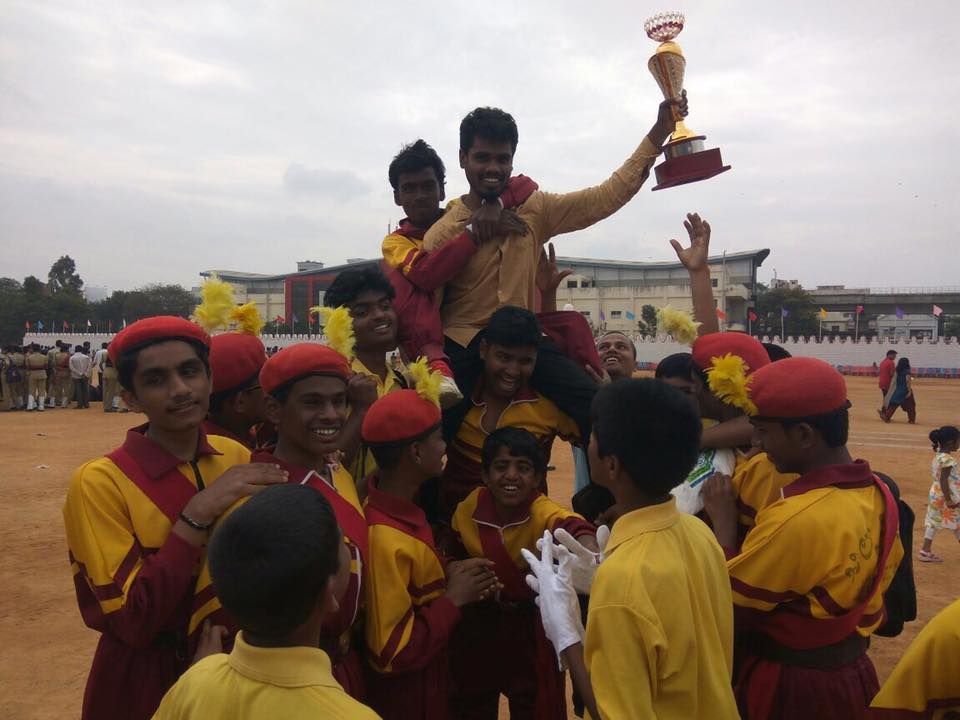 ---
Some of the notable awards received by the organization are :
National Award for outstanding performance & Services (1989 & 2005), by President of India.
Shell Hellen Keller Award & NASEOH Award for Equal Rights & Gainful Employment to persons with disability. (2005).
T V Srinivasan (founder president) was honored with the Karnataka State Award as the social worker of the year (2008)
Reach Us
---
Shree Ramana Maharishi Academy for the Blind
CA-1B, 3rd Cross, 3rd Phase, J P Nagar, Bangalore, Karnataka, India, Pincode: 560 078. Ph: +91-(0)80-26581076, 26588045.
E-mail: mail@srmab.org.in

Google Maps
Thirumurthy Rural Development Centre
Rd Jakkasandra, Maralavadi Hobli, Kanakapura TQ, Bangalore Rural Dist.
Community Based Projects
Sangama A V R road, Kanakapura